Interview With Instagram's Fashion Partnerships Director & Children's Book Author Eva Chen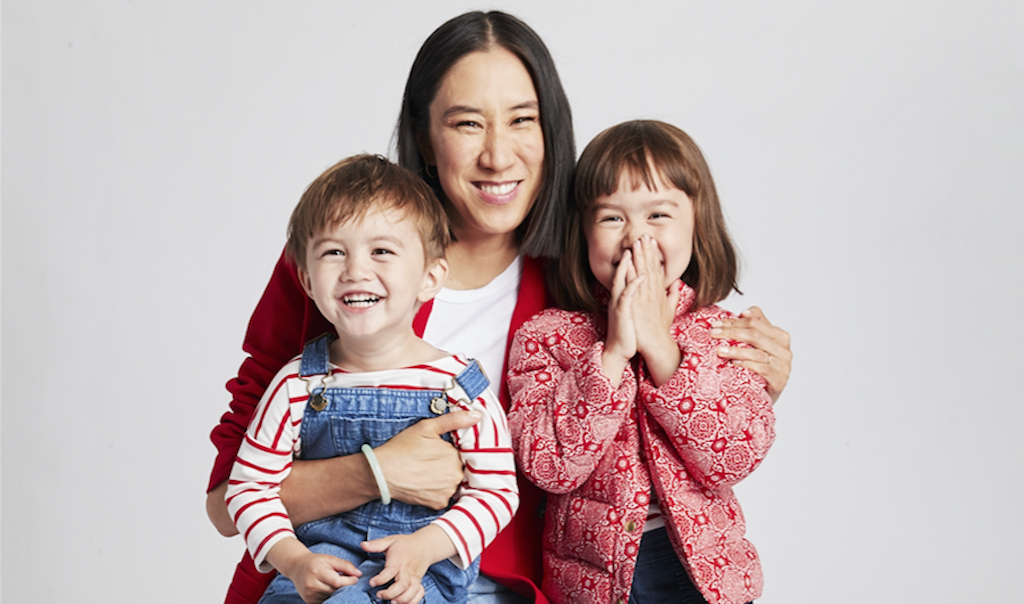 Photo Credit: Janie and Jack
An exclusive, one-on-one interview with Director of Fashion Partnerships at Instagram and children's book author Eva Chen, on her book and children's clothing line, "Juno Valentine by Janie and Jack Collection," based off its characters.
TL: Tell me about the Juno Valentine by Janie and Jack Collection, in your own words.
EC: Fashion is a form of self-expression for kids… Kids might want to wear a superhero cape one day and lightning bolt overalls the next and a tulle gown the next! This collection is all about having fun, no matter what the mood!
TL: What made you decide to combine fashion and fantasy in your children's book, Juno Valentine and the Fantastic Fashion Adventure?
EC: I think that fashion, feminism, and fairytales can all co-exist and, in fact, do in this day and age. Don't we all feel stronger when we wear red, or put on a power suit? I want kids to hear that they can try lots of different things on, quite literally, to figure out who they can be!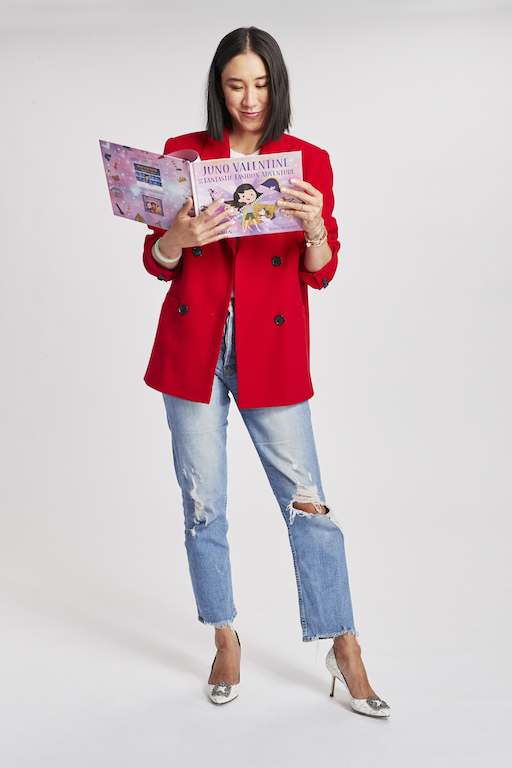 Photo Credit: Janie and Jack
TL: What types of children/parents are the Juno Valentine by Janie and Jack Collection for?
EC: Literally anyone who wants to have fun with kids clothes (which is truly the funnest!!!)
TL: From where did you draw inspiration both for Juno and Finn's characters, as well as the pieces as part of the Juno Valentine by Janie and Jack Collection?
EC: There are elements of Ren and Tao in both characters, of course. The creative, imaginative soul of Ren and the sweet mischief of Tao. For the clothes, the Janie and Jack team was amazing to work with—so creative and came to the table with hundreds of ideas! We looked at vintage fabrics and so many old Audrey Hepburn movies and period pieces. It was a blast.
TL: What are the three most important factors to consider when designing clothing for children and why?
EC: Will kids play in them, will kids dream in them, and will kids want to wear them EVERY. SINGLE. DAY.
TL: What is it that the three fashion icons you chose—Audrey Hepburn, Marie Antoinette and Josephine Baker—represent that you wanted to reflect in the collection?
EC: I loved how different they all were but groundbreakers in their own way. And each style is so distinct: bold, black, white, and red for Audrey, layers and fluff galore for Marie, and embellished glam for Josephine!
TL: How were you so seamlessly able to combine motherhood and your love for fashion in your career?
EC: I just try to show the full spectrum of my life, from my mom jeans and stained sweatshirts to the fun nights I have (very rarely!). We're all multi- faceted, so I try to show it all.
TL: What are your favorite pieces from the collection and why?
EC: I LOVE the blue Marie Antoinettte set: a tulle tea-length tutu and thesweatshirt. A little bit of high-low!
TL: What do your children think of the book and of the collection?
EC: They love seeing the book in bookstores and will shout out JUNO! And the collection: Ren LOVES the Marie skirts, she can't get enough of the fluff!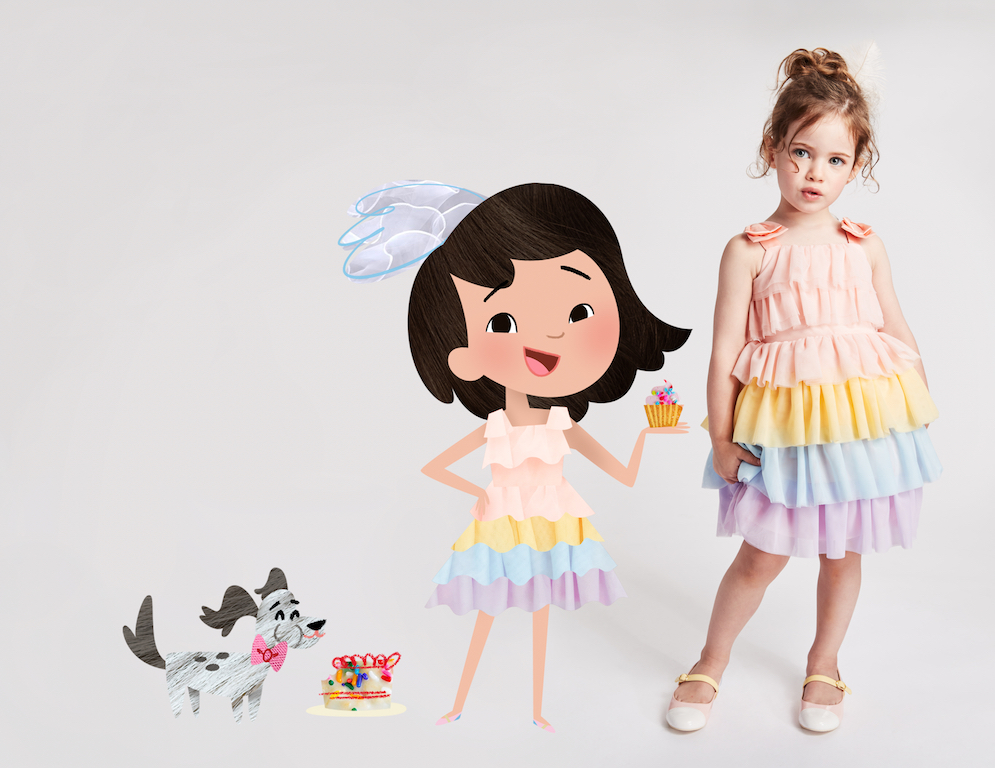 TL: What's next for you and what can we expect in the near future?
EC: I am hoping a long nap is in the future 🙂