Barbara Butler Dishes On Creating Luxury Play Structures & Treehouses
With everyone's schedules today as crazy as ever, Barbara Butler knows just how important it is to embrace precious family time. In fact, she has devoted her entire career to seeing to it that families spend more time together.
Butler handcrafts custom designed luxury outdoor play structures and treehouses for children ages two and up. The cozy cabins, sprawling treehouses and play forts complete with monkey bars, rope swings and bridges are designed to help children heighten their behavioral developmental skills and hand eye coordination.
Her luxe designs for children ages two and up have caught the eye of many A-list celebrities, many of whom are clients, including Robert Redford, Kevin Kline & Phoebe Cates, and Will & Jada Pinkett-Smith as well as Walt Disney Productions.
We caught up recently with Butler to discuss her creative process in designing these fun structures for kids.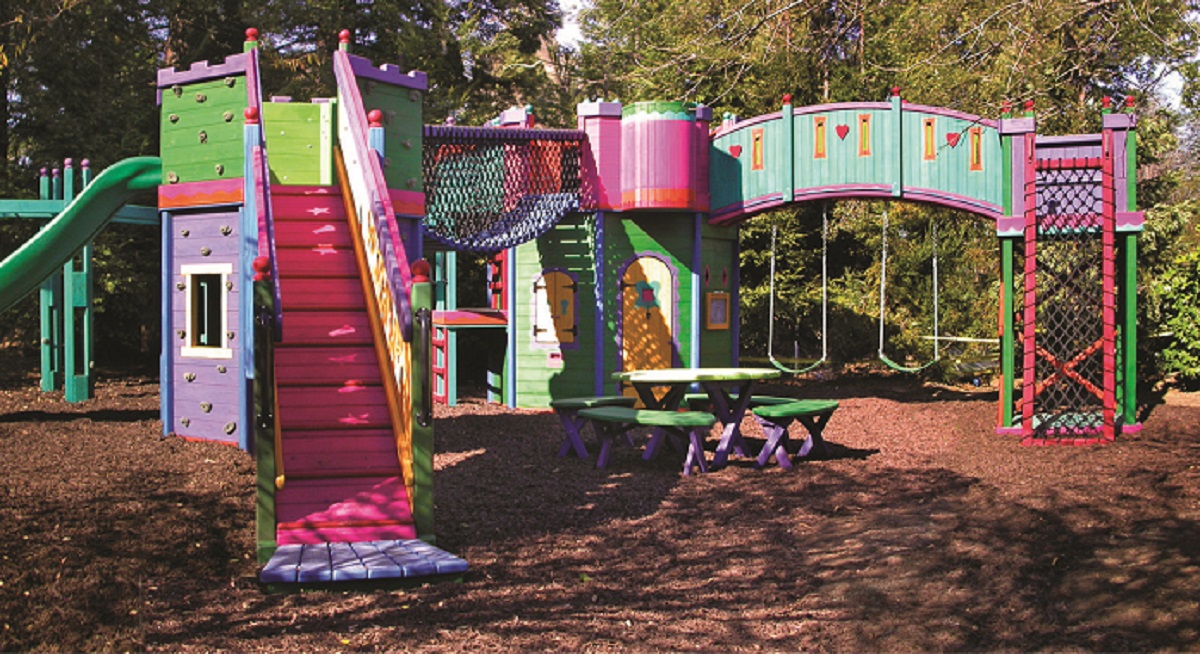 Photo Credit: Barbara Butler Artist-Builder, Inc.
You're an artist with an architectural background. How did you get involved in the luxury play structure and treehouse designing business?
I just sort of fell into it. I was doing construction to pay the bills and had some experience working with my brothers. One of our first designs was for Bobby McFerrin, who sings "Don't Worry Be Happy." We had done decks and stairs, but his wife wanted us to do a play structure for the kids. We came up with a design and at the end of it, I said this is what I want to do.
What makes your treehouses and play structures so unique?
I really work hard at coming up with a good design. I tap into my own childhood. I am one of eight and have always loved the outdoors. I want each to reflect the quality of the house and be extremely well made and beautiful to look at. We move them for families too, so they can be modular. I also try to make the play structures intuitive for kids.
Which design is the most popular?
People love the giant ones. The Portland Treehouse is a great one. I do a lot of public and private projects now and the private ones tend to all be custom designs. We just want to create safe, fun and exciting places in the backyard. It can be a challenge because you have got to make sure it has a good draw. We also want each one to combine imaginative and physical play.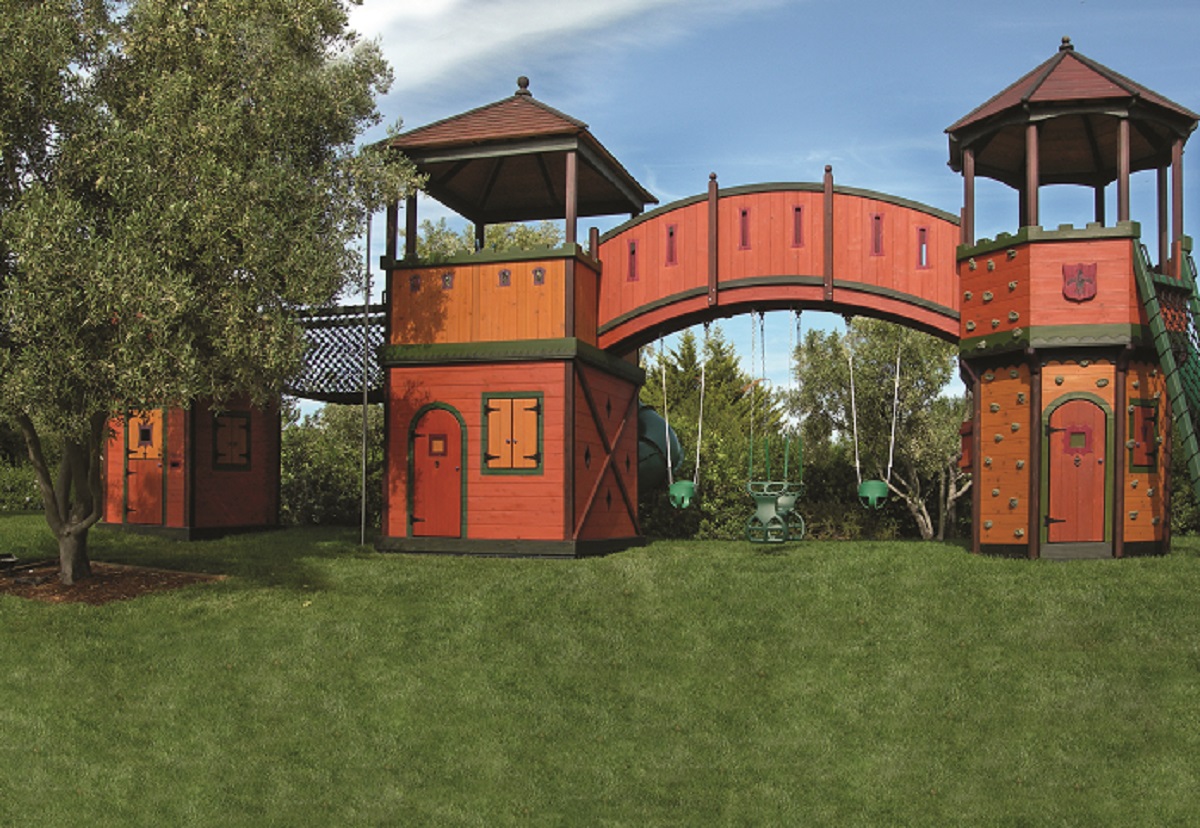 Photo Credit: Barbara Butler Artist-Builder, Inc.
Take us through the creation phase from design to delivery.
Sure, we first have a meeting and brainstorm some ideas. Then we talk about what they want and have a design agreement that covers the design cost. We present them with several design options and refine the design. Then we do a construction agreement to build and get all of the measurements to build everything in our shop. We carve, stain and build everything in the shop. It's about a month for the design process and then two to three months to build the structure. We deliver it in large panels. Installation then takes a week or two.
What is the average cost of these structures and how many do you create each year?
If you have a nice, flat space, standard playhouses start at around $4,000 for one-story structures and $11,000 for two-story structures. Most people though spend about $60,000. It's something adults and kids spend time on and they see the value. Sometimes we tie them into an existing architectural feature so it becomes a permanent structure.
Tell us about your work with Magical Bridge Foundation.
The idea with the foundation was to create a public park that was also the gold standard of accessibility as well.  So many families have a person in a wheelchair or with motor skill issues, so it's a park where everyone is welcome and the design is intentional, but hopefully you don't notice that too much.